Welcome from OC Public Libraries!
OC Public Libraries is proud to participate in the NEA Big Read for 2021. The title we have selected is Lab Girl by Hope Jahren. The NEA Big Read's goal is to broaden our understanding of our world, our communities, and ourselves through the joy of sharing a good book. Join us for a variety of activities which relate to the book's themes: the outdoors, STEM, author events and more.
 – Julie Quillman, County Librarian
About the Book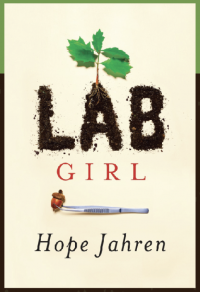 The bestselling memoir Lab Girl tells the story of a young woman who finds friendship in odd places, battles bipolar disorder, perseveres through setbacks and relishes hard-earned triumphs, and becomes a respected scientist and passionate observer of the natural world.
Lab Girl has been called one of the best books of the year by Entertainment Weekly, Elle, Time, and NPR among others.