What's Cooking?
OC Public Libraries launched the Community Cookbook Project to connect with our community. We are constantly seeking new ways to interact with the community; to share memories, stories, and recipes with one another. We are living through an important part of history, and this will be a way to look back and remember how we came together collectively. 
Orange County is rich in diversity, and that is evident in these cherished recipes that are fusions of international cuisine. While these dishes vary in taste, they all share their comfort, appreciation of food, and togetherness. So gather around the table and enjoy these recipes. If you're interested in contributing to this community cookbook, submit your favorite recipe (photos optional) to ocpl.ggr@occr.ocgov.com
Appetizers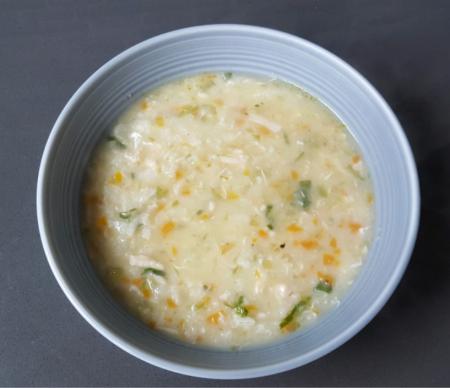 Ingredients:
1 Tbsp Olive Oil
1/2 cup finely chopped carrots
1/2 cup finely chopped celery
1/2 cup finely chopped green onions
2 cloves garlic, finely chopped or minced. (I use a press)
6 cups chicken broth or 1 tsp powder bouillon per cup of water
1-2 bay leaves
1/2 cup rice (rinse and soak overnight to prevent broth absorption)
Salt and pepper
1- 10 oz can cooked shredded chicken breast meat, or any chicken to your liking 1/4 cup freshly-squeezed lemon juice or bottled lemon juice concentrate.
1 large egg
Directions:
In a large pot (that has a lid for later), heat 1 Tbsp olive oil on medium. Add the carrots, celery

and green onions and sauté a few minutes. Stir in the garlic and cook one more minute.

Add the chicken broth and bay leaves then raise the heat to high. Once the liquid has come to a rolling boil, add the rice, salt and pepper. Turn the heat to low and simmer for 15-20 minutes or until the rice is tender.* Stir in the cooked chicken.

To prepare the egg-lemon sauce, in a medium bowl, whisk together the lemon juice and eggs. While whisking add 1 ladle-full of the broth from the cooking pot (this helps temper the eggs). Once fully combined, add the sauce to the chicken soup and stir. Remove from the heat imme- diately.

If your rice has absorbed too much liquid, add additional water or chicken broth. ENJOY! * Cooking time for rice may vary depending on rice type and soaking time.
This is my go-to recipe that everyone loves due to the flavorful lemony taste.
By Laura W.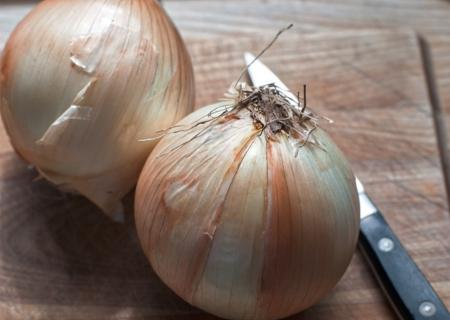 Ingredients:
1 cup sweet onion (Vidalia), chopped fine 1 cup shredded Swiss cheese
1 cup real mayo
Directions:
1. Mix all ingredients together in a bowl
2. Put in a medium size baking dish about an inch deep
3. Spread a little paprika on top
4. Bake in oven preheated to 325 degrees for 25 minutes or until golden 5. Serve with Triscuits® (triangle ones work best for dipping)
This is delicious! You will be the hit of the party!
By Maureen K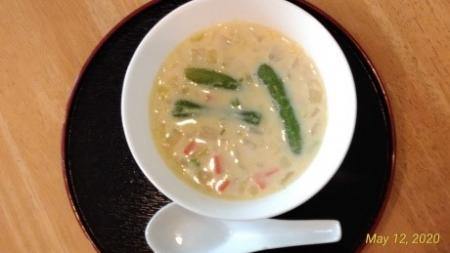 Ingredients:
Vegetables (any vegetables in one's refrigerator. I like onion, carrots, daikon,
Sugar snap peas, cabbage, mushrooms, potatoes, etc.), 2-3 cups total Ginger, about 1 thumb-sized knob
Milk (any type of milk, such as soy milk, almond milk, etc.), about 2 cups Miso, roughly 1 Tbsp
Directions:
1. Chop the vegetables and ginger (tip: use a spoon to peel the ginger) 
2. Heat a few dollops of your preferred oil in a deep pan
3. Stir-fry vegetables and ginger until tender (note: do not add water)
4. Add milk
5. Add miso. Heat, but keep from boiling so as to preserve miso flavor
6. Enjoy!
By Masako T.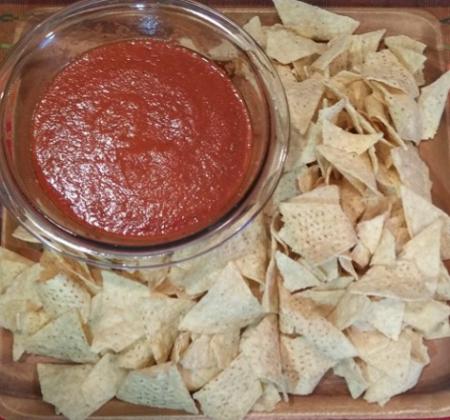 This salsa is good as an appetizer with tortilla chips or to put on your tacos!
Ingredients:
5 ripe Roma tomatoes
2 garlic cloves, unpeeled
1-2 chipotle chiles in adobo sauce (add more if you like it really spicy)
Salt and pepper to taste
Directions:
1. On a skillet over medium-high heat, roast the tomatoes and the garlic, turning them around, making sure the tomatoes and garlic get roasted evenly on each side.
2. Remove from the skillet and let it cool down for 5 minutes.
3. Put the tomatoes, garlic without the skin, chipotle chiles, salt, and pepper in a blender and blend.
4. Your chipotle salsa is ready to enjoy!
Place it in an airtight container and it will stay fresh in the refrigerator for up to a week.
-By Olga M.
Side Dishes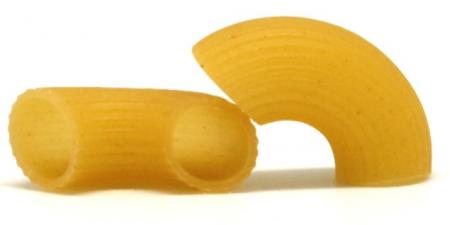 When I made this macaroni salad for some friends that were coming over, I mistook "2 stalks of celery" to mean two bunches of celery, equaling to about 6-8 stalks each. I was chop-ping celery for what felt like an eternity! That was the crunchiest macaroni salad I have ever eaten but to my defense, according to the USDA a "stalk" means the whole bunch of celery and a "rib" is a stick of celery (see image -fig. USDA Celery). In cooking, a stalk tends to mean a "rib", so be careful!
Ingredients:
4 cups uncooked elbow macaroni

1 cup mayonnaise

1/4 cup distilled white vinegar

2/3 cup white sugar

2 1/2 Tbsp prepared yellow mustard

1 1/2 tsp salt

1/2 tsp ground black pepper

1 large white onion, chopped

2 stalks celery, chopped

1 green bell pepper, seeded and chopped

1/4 cup grated carrot (optional)

2 Tbsp chopped pimento peppers (optional)
Directions:
Bring a large pot of lightly salted water to a boil. Add macaroni and cook until tender, about 8 minutes. Rinse under cold water to stop the macaroni from cooking and drain in a colan-der.
In a large bowl, mix together the mayonnaise, vinegar, sugar, mustard, salt and pepper. Stir in the onion, celery, green pepper, carrot, pimentos, and macaroni. Refrigerate for at least 4 hours before serving (if you can wait that long), but preferably overnight. Eating it hot isn't the best idea since all the wet ingredients slide off the macaroni.
Notes: 4 cups of small elbow macaroni is about 1 lb. This is helpful to know when buying macaroni since the weight is usually on the packaging.
- By Jessi G.
Ingredients:
1 lb of short/medium pasta (macaroni, fusilli, shells)
Salt and pepper
4 ½ cups milk of your choice
¾ tsp mustard powder
½ tsp garlic powder
Pinch cayenne pepper
1 Tbsp cornstarch
3 cups low-fat cheese, shredded
1 cup breadcrumbs
1 Tbsp butter/margarine, melted
Directions:
1. Place oven rack in middle position and heat to 350 degrees.
2. Boil 4 quarts of water in a pot. Add pasta and stir often, cooking for the length of time advised on pasta package. Then set aside ½ cup of pasta cooking water. Drain pasta and set aside.
3. Combine milk, mustard powder, garlic powder, 1 tsp. salt and cayenne pepper in now-empty pot and bring to simmer. Combine ¼ cup pasta water and cornstarch, then whisk into pot. Continue to simmer 3 minutes, whisking constantly until sauce is thickened.
4. Off heat, whisk in cheese in small portions until melted. Stir in cooked pasta and add remaining ¼ cup pasta water if needed to make the sauce slightly soupy.
5. Transfer mixture to 13 x 9-inch baking dish.
6. Place breadcrumbs in a 12-inch non-stick skillet. Toast 7 minutes over medium-high heat, stirring often.
7. Toss toasted breadcrumbs with melted butter in a bowl. Season with salt and pep-per and sprinkle them over the top of the pasta. Bake 20 minutes.
- By Anna D.—Adapted from Comfort Food Makeovers: All Your Favorites Made Lighter (2013), America's Test Kitchen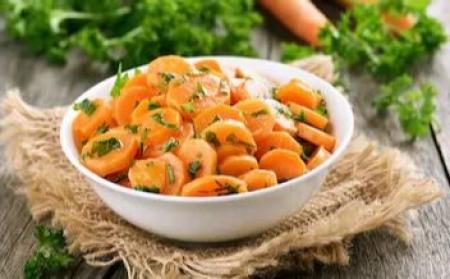 This is a recipe I adapted from an old American Heart Association booklet (likely 30 years old) that I just found while cleaning my cupboard. I used real butter and brown sugar (likely not AHA approved!); and I microwaved them instead of steaming on stove top.
Ingredients:
1 lb carrots, peeled and cut in 1/4 inch slices

1 Tbsp butter

1 Tbsp brown sugar

1 tsp fresh ginger, grated

2 Tbsp fresh parsley, finely chopped
Directions:
1. In a microwave steamer, steam carrots for 2-3 minutes (or on top of stove for in a steamer basket) until barely tender
2. In a medium sized frying pan, melt butter until it bubbles. Add carrots and toss. Sprinkle with sugar and ginger.
3. Toss lightly to coat carrots and continue cooking until carrots are lightly glazed, about 1-2 minutes.
4. Just before serving, sprinkle with parsley.
- By Marge S.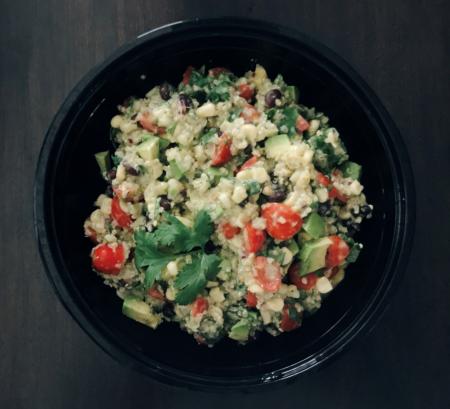 This is an excellent recipe for those looking to serve a nutritious vegetarian option. It can be made ahead of time and works well for potlucks. It is adapted from Trader Joes' Black Bean, Roasted Corn & Avocado Salad on a Bed of Red Quinoa recipe.
Ingredients:
1 cup quinoa (any variety)

2 cups of water

1 can (15 oz) black beans, rinsed and drained

1 package (16 oz) frozen sweet corn, rinsed and drained

2 medium avocados, diced

1 package (16 oz) grape or cherry tomatoes,

1/2 cup of red onion, finely diced

1/2 bunch of cilantro, chopped

1 bottle (12 fl oz) Trader Joe's Cilantro Salad Dressing

1 large lime, juiced

1 tsp of kosher salt
Directions:
1. Rinse and wash the quinoa thoroughly.
2. Place quinoa in medium pot and cover with 2 cups of water. Place on lid and cook over medium heat for 20 minutes.
3. Turn heat off after all the water is absorbed. Fluff quinoa and set aside to cool.
4. Place cooled quinoa and all the other ingredients except the avocados in a big bowl and mix.
5. Alternately layer the mixed salad and avocados when plating. This will help keep the shape of the avocados intact.
Serves 8
- By Grace C.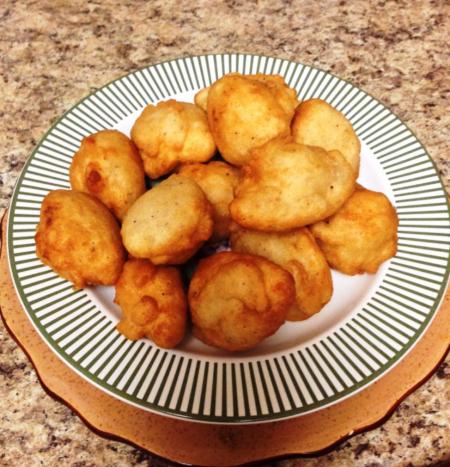 Akara is a breakfast meal widely eaten in Nigeria, West Africa. It is made with black-eyed or brown beans. I have memories of growing up, and eating akara almost on a daily basis for breakfast. It is still my favorite breakfast meal even today. In this recipe, black-eyed beans are made into paste then deep fried to make akara.
Ingredients:
2 cups dried black-eyed or brown beans (you can also use mung beans or lentils)

½ large onion, peeled and chopped

Fresh red chili pepper or 1 Tbsp ground red pepper (optional)

Salt to taste

peanut or canola oil for frying
Directions:
If you are using unpeeled beans, follow all the steps. If you are using peeled beans, soak in water for about 20 minutes or until the beans increase in size, and are tender to touch, then continue from step 6.
Tips:
To increase the chances of the bean paste not sticking together when frying, do not add anything when grinding the beans.
Avoid adding too much water when grinding
Do not add the salt until you are ready to fry
1. Soak beans in a large bowl of water for 10 minutes. Drain the water and place the beans in a food processor.
2. Pulse/break briefly until beans are slightly broken.
3. After breaking, pour the beans back into the bowl and add water. Peel the skin/black-eyes by rubbing the beans with your hands.
4. Sift skins, and continue the process until all the skins/black-eyes are removed. Soak for a further 5 minutes or until the beans increase in size.
5. Put the peeled beans into the processor. Add about 1/4 cup of water. Grind to a smooth paste.
6. Pour the smooth bean paste into the bowl. Add onion, salt, pepper, and mix until the paste appears whiter, and you get a consistency that is not too thick or too light.
7. Preheat oil in a frying pan or deep fryer; then scoop the mixture with a table-spoon and pour into the oil to fry.
8. Keep stirring to release gas from the beans. This will make the cakes rise and float when frying.
9. Serve alone or with custard Akamu (fermented corn starch) for breakfast.
- By Eugenia U.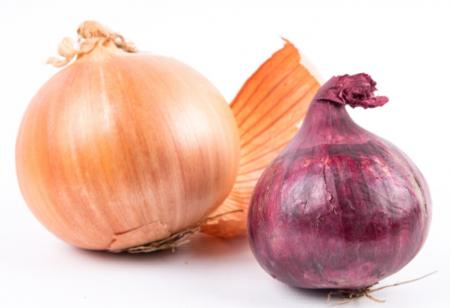 Ingredients:
1lb sweet or spicy pork sausage

1 stick butter

1 cup diced onions

2 cups diced celery

1 Tbsp fresh rosemary

2 Tbsp fresh sage

1 Tbsp fresh thyme

1 Tbsp ground sage

Salt and Pepper

4 cups chicken stock

2 eggs

¼ cup parsley

16 cups stale sourdough bread~ 1lb 8oz loaf

1 cup caramelized onion

1 cup grated Parmesan, if you use the good stuff; a little more if you buy the cheaper Parmesan.

Butter for dotting on top
Directions:
1. Remove pork from casing and fry until browned. Remove from pan and set aside.
2. Melt 1 stick butter in a large skillet over medium heat. Add onions and celery, cook for a few minutes then add herbs; add salt and pepper and cook 5 minutes.
3. Add chicken broth and bring to a simmer.
4. Beat 2 eggs with 1/4 cup chopped parsley in a large bowl; add 16 cups cubed stale white bread, caramelized onions, 1/2 cup Parmesan, and sausage.
5. Pour in the chicken-broth mixture and toss well. Transfer to a buttered baking dish, dot with butter and cover with Parmesan. Cover and bake 30 minutes at 375 degrees F; uncover and bake another 25- 30 minutes until golden, with little crispy bits.
6. Serve hot and be prepared to have any leftovers stolen.
This is my standard stuffing recipe I've been making about 6 years now, it gets requested by aunts at Thanksgiving and they steal all the leftovers!
The amounts of seasonings are adaptable to your own tastes— I just add until it smells good.
- By Cassandra S.
Main Courses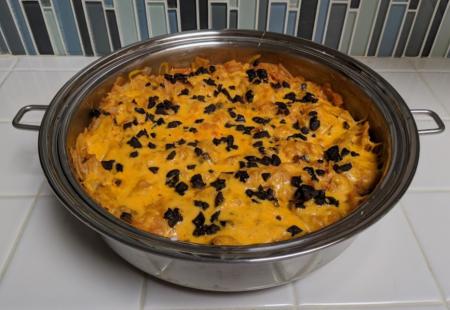 Ingredients:
2 dozen corn tortillas (cut into small squares)
1 onion (finely chopped)
¾ cup olive oil
1 can of red enchilada sauce (19 oz), we used the mild Old El Paso, but use any level of heat you want!
½ cup of black olives (chopped)
2 cups on cheese (grated), we used cheddar, but you can use a mix of cheeses
A pinch of garlic powder
Optional: 7 oz of cooked chicken breast, we used a can with the juice, but you can add other meats or no meat at all!
Directions:
Prep work: Cut the tortillas, onions, olives, chicken, and grate the cheese.
1. Add oil into a skillet, on medium heat. Add the cut tortillas and stir until all the pieces are covered in oil and start to crisp on the edges. Stir in onions until trans-lucent.
2. Stir in chicken or other desired meat (optional)
3. Add the enchilada sauce, make sure all the tortilla pieces are coated.
4. Stir in half of the cheese and olives. The rest we are going to save to add to the top when finished.
5. Mix everything well and add in the pinch of garlic powder. Set your oven to broil.
6. Take the rest of the olives and cheese and sprinkle it over the top. Put skillet into your oven for about 5 minutes. This will help the cheese melt evenly and prevent the tortillas from getting too mushy.
7. Let cool and serve. This serves about 6-8 people.
- by Amber Z.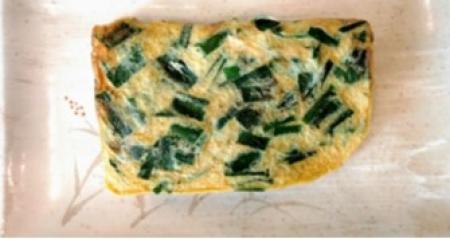 Ingredients:
1/2 bunch garlic chives

1 egg

1/4 Tbsp oyster sauce

1 Tbsp sesame oil (or any oil)
Directions:
1. Chop garlic chive
2. Crack one egg in a bowl and beat
3. Heat sesame oil in frying pan; stir fry garlic chive
4. Mix oyster sauce with egg
5. Add stir fried garlic chive to oyster sauce and egg mixture
6. Pour egg mixture into frying pan on low heat and cover for 1-2 mins, turn off heat and let sit 1-2 mins for firmer egg
7. Serve
- By Masako T.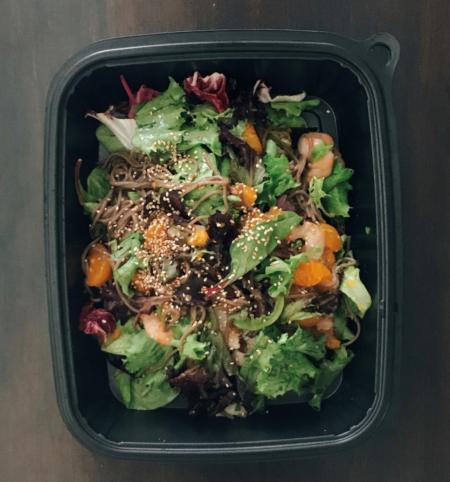 This is a recipe that can compliment any summer menu. It's light and tangy and is a staple for all our family gatherings.
Ingredients:
2 bunches of soba noodles

1/2 lb of cooked shrimp* (21/25 count split in half lengthwise)

5 oz baby spring mix

1 can (15 oz) mandarin oranges, drained

3/4 cup Feast from the East Ses-ame Dressing or any Asian citrus salad dressing

toasted sesame seeds

*(can substitute
Directions:
1. Boil 6 cups of water in a medium pot. Add soba noodles.
2. Reduce heat to medium and continue to cook noodles for 6 min while stir-ring.
3. Drain noodles and vigorously rinse thoroughly with cold water.
4. Place noodles in a mixing bowl along with the shrimp, mandarin oranges, spring mix, sesame seeds and dressing.
5. Mix ingredients together and plate. Can add additional sesame seeds on top for garnish.
6. Serve immediately and enjoy!
Serves 6
- By Grace C.
This recipe will serve 2 - 20 depending upon the size of baking dish you choose! Adjust amount of ingredients to fit your pan.
It's a great way to use up leftover chicken or turkey. All vegetables should be cut to bite-size and basically any that you have on hand will work.
Ingredients:
Pillsbury Crescent rolls, in a tube
Cubed cooked chicken (I prefer leftover rotisserie chicken - pre-cooked)
Baby carrots, halved
Celery, sliced
Onion, diced
Canned sliced potatoes
Frozen peas or frozen corn (or both!)
Cream of Chicken Soup (Condensed)
Salt and pepper, to taste
Directions:
1. Heat oven to 375 degrees and coat baking pan with spray.
2. Mix chicken, vegetables and Cream of Chicken Soup (without water-should be a gravy consistency) in a bowl, then spread mixture in pan.
3. For the crust, un-roll the crescents and place on top of chicken mixture.
4. Bake for 20 minutes, until bubbling or crust is golden brown.
5. Let cool and serve. This serves about 6-8 people.
Note: If you are starting with raw chicken, cook it as you choose and save some of the drippings to add to the mixture for added flavor.
- By Jacqueline L.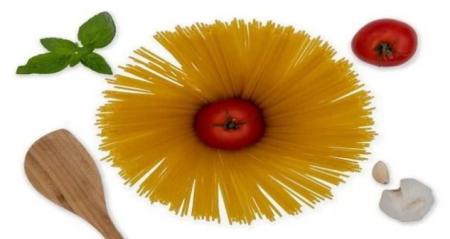 This is one of my all-time favorite dishes. It's super flavorful, while also simple to make!
This recipe makes two generous servings and can easily be doubled for a group. The leftovers reheat well too!
8 oz angel hair or spaghetti (half of a standard 16-oz package)

1-2 Tbsp olive oil

1- 4 oz package of fresh basil, chopped

2 beefsteak tomatoes, chopped

3 large cloves of garlic, minced

1 cup grated Parmesan

Salt, as much as desired
Directions:
1. Cook the pasta according to the package's directions. (About 3-4 minutes for angel hair, 7-11 minutes for spaghetti depending on its thickness.)
2. Meanwhile, heat 1-2 Tbsp of olive oil in a large skillet over medium.
3. Add the chopped tomatoes, chopped basil, and minced garlic to the skillet.
4. Cook the vegetables until tender, but not soggy (a few minutes or so).
5. Add the Parmesan and blend until it's nice and melty. Set aside or reduce heat to low until the pasta is finished.
6. Mix in the cooked pasta. Add more olive oil as needed. Season with salt to your liking.
- By Noel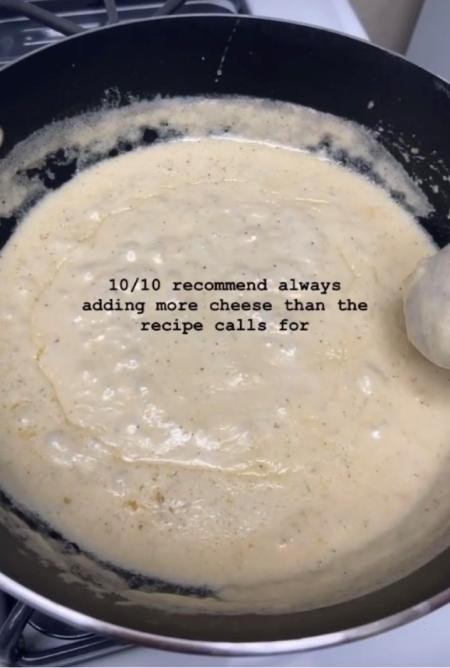 I had a really specific craving for California Pizza Kitchen's kids' fusilli alfredo dish and this is the recipe that was born from that very specific craving. I searched high and low for copycat recipes and I'm pretty satisfied with the way this came out. It definitely sated my craving for a dish I ate al-most every time I went to CPK as a child (and even sometimes as an adult).
Ingredients:
For the sauce:
½ cup of unsalted butter
2 cups of heavy whipping cream (or heavy cream; I used heavy whipping cream because that's what I had on hand)
½ tsp. of garlic powder OR 3 cloves of fresh garlic
¼ tsp. of ground black pepper
Approximately ½ cup of grated parmesan cheese (I tend to use more than the prescribed amount of cheese for all recipes, hence the approximation here; it's all about personal preferences regarding cheesiness)
12 oz of cooked pasta of your choice (I used campanelle)
Optional:
Grilled chicken breast or shrimp (I added Trader Joe's Just… Grilled Chicken
Directions:
1. Melt the butter in a medium sauce pan over medium heat.
2. Once the butter is completely melted, add your heavy cream or heavy whipping cream, garlic powder or fresh garlic, and pepper. Then simmer for 8 to 10 minutes or until the consistency is thick.
3. When the sauce has reached your desired consistency, stir in the grated parme-san cheese.
4. Add sauce to cooked pasta. (You can also add chicken or another source of pro-tein during this step if your heart so desires.)
5. Finally, sprinkle with some more grated parmesan cheese (optional if you think your dish is cheesy enough), and enjoy!
- By Briana H.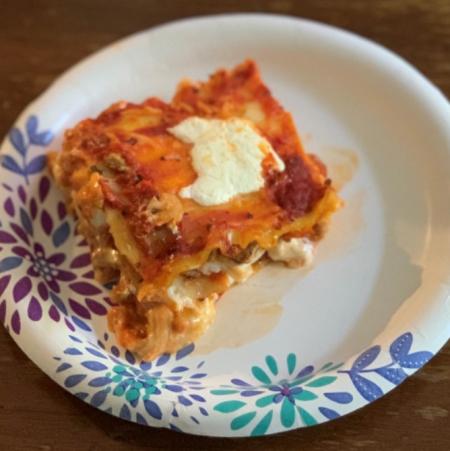 Ingredients:
1 box lasagna noodles
Canola cooking spray (or preferred cooking spray)
4 Tbsp olive oil
1 cup sweet onion, diced
1 tsp minced garlic
2 lb spicy Italian sausage (or preferred meat)
2- 24 oz jars of favorite marinara sauce
2- 15 oz containers of ricotta
1 egg
1 cup grated parmesan cheese
2 cups (8 oz) fresh mozzarella
About 3 cups grated mozzarella
Salt and pepper to taste
Optional for meat sauce: red pepper flakes (good way to use up leftover red pepper packets)
Optional for ricotta mixture: to taste, add dried basil, dried oregano, dried thyme
Directions – Prep/Cooking for Assembly
1. Add the olive oil to a pan and sauté onions and garlic for 5 minutes.
2. Add sausage to pan, making sure it crumbles. Add salt and pepper to taste, as well as red pepper flakes for extra heat (optional). Cook until done.
3. Add 2 ½ cups of marinara to pan and cook until boils. Set aside.
4. Cook noodles according to box directions, making sure to salt the water.
5. As noodles cook, begin ricotta mixture by adding the 2 containers of ricotta to a bowl with one egg (I like to use my KitchenAid with the whisk attach-ment) and mix until incorporated.
6. Add ¾ cup of parmesan cheese and optional seasonings to taste to ricotta and whisk until incorporated.
7. When noodles are cooked and have been drained, spray cookie sheet with canola cooking spray and lay out a single layer of noodles. Spray top of noo-dles with cooking spray and repeat with a second layer. Continue until all noodles are laid out. Wait until they have cooled slightly before assembling.
Directions – Assembly
1. Spray cooking pan with canola cooking spray or coat with olive oil and place one layer of noodles at bottom of pan and add one noodle at each end to act as a collar.
2. Begin layering with noodles (overlap if needed), marinara (enough to coat the noodles), meat sauce, and ricotta mixture (enough to evenly coat meat sauce). Top with grated mozzarella.
3. Repeat step 2 until majority of meat sauce and ricotta is used, leaving enough noodles to top lasagna, about 3-4 noodles.
4. Tuck end noodles in and on top of ends of other noodles, Add final layer of noodles.
5. Top with marinara, giving it a good coat, and sprinkle remainder of parme-san cheese. Cut slices of fresh mozzarella to place on top of sauced noodles.
6. Foil lasagna and cook for 20 mins at 375 degrees. Remove foil and cook an-other 10 minutes. (If noodles look dry when foil is removed, feel free to add more sauce on top.)
7. Let lasagna rest before cutting into it so it holds its shape. Enjoy!
- By Savannah F.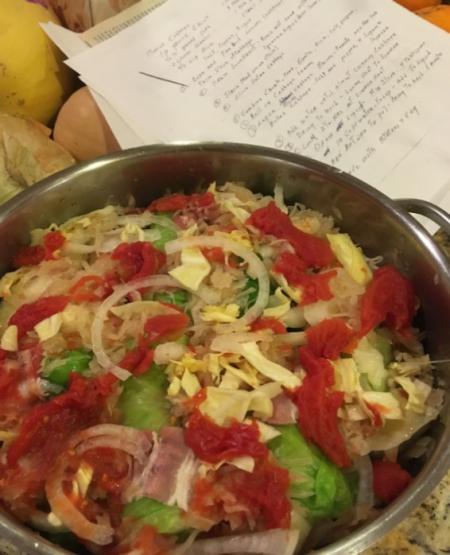 I have a copy of this recipe hand-written by my Aunt Jean. She passed away several years ago and every year on her birthday, my cousins (her children) and other members of the extended family gather together for a few hours in a Google Hangout and make this recipe together. Since we are scattered across the country, it is not possible for us to gather in someone's kitchen. It is something I look forward to every year to commemorate my dear Aunt Jean and catch up in a casual way with my extended family from our respective kitchens. It is also delicious and well worth the time spent!
Ingredients:
1 lb ground chuck

1/2 lb ground pork

1 head cabbage

2 cloves garlic

2/3 cup rice, uncooked

4 Tbsp flour

1 medium can sauerkraut

1 medium can tomatoes

1 medium onion, sliced thin

1 small ham hock

Salt, pepper, paprika, sugar, water
Directions: 
1. Core and parboil leaves (cabbage), trim vein of cabbage
2. Drain sauerkraut—rinse out sour with water, squeeze liquid from sauerkraut.
3. Slice onion thin.
4. Slice extra cabbage
5. Combine ground chuck, ground pork, garlic, rice, salt, pepper
6. Roll meat mixture into cabbage leaves, tucking in the sides.
7. In a large pot, layer sliced cabbage, onions, tomato and rolled cabbage; add salt, pepper, sugar and paprika to each layer. Add layers until there are no more rolls.
8. Add water into large pot until almost covering cabbage; bring to boil then lower heat to simmer. Simmer for 2-1/2 hours.
9. Drain liquid into sauce pan; mix flour in 1/2 cup water; add to liquid and return to pot, bring to boil 5 minutes.
10. Serve with potatoes and vegetables.
- By Janet H.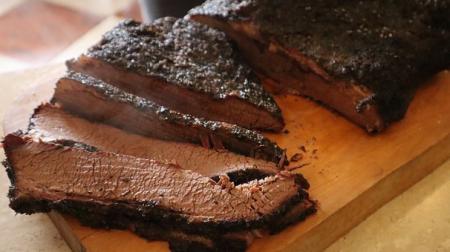 This recipe is a Chanukah staple. Everyone raves about how moist and tender it is; the trick is the slow cooking in a low-temperature oven. Of course, this must be served with potato latkes and applesauce! 
Ingredients: 
5 lbs brisket, preferably point cut (or first cut)* 
2 onions, sliced 
1 large green pepper, sliced 
2 large cloves garlic, slivered 
½ cup teriyaki sauce 
Hungarian paprika, to taste 
Directions: 
1.   Place half of the onions and peppers on the bottom of a roasting pan large enough to hold the brisket and at least 4-inches deep.  Season brisket with the paprika.  Lay the brisket on top and insert garlic slivers throughout the meat.  Place the remaining half of the onions and peppers on top of the meat and pour the teriyaki over.   
2.   Tightly seal the pan with aluminum foil and place in a 300 degree oven for 3 hours.   
3.   Remove from the oven and slice the meat against the grain.  Return meat slices to the pan, recover with foil, and bake at 250 degrees for one to three hours.  Make sure the meat is covered by the sauce.   
 - By Jill P. 
4.   This actually tastes better the next day, after the meat has marinated.  If you are organized enough to cook a day ahead, remove the meat from the oven, let it cool until you can slice it, and refrigerate overnight.  Proceed with the final cooking in the last step. 
*Most stores sell flat cut brisket, which is less fatty, but also tougher and less flavorful than point cut.  The butcher can trim excess fat from point cut and more fat can be removed after the meat has refrigerated overnight. 
Sweets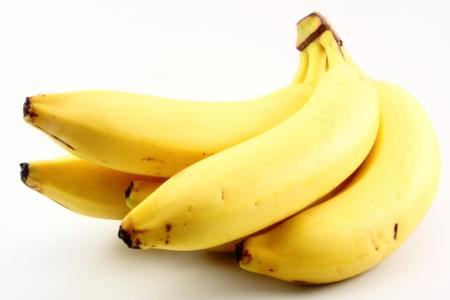 Adapted from American Medical Association Family Health Cookbook
By Melanie Barnard & Brooke Dojny with Mindy Hermann, RD & C. Wayne Callaway, MD
 Ingredients:
Vegetable oil spray or muffin paper liners

2 cups whole wheat flour

3 ½ tsp baking powder

¾ tsp baking soda

½ tsp salt

1 tsp cinnamon

1 ½ cups mashed very ripe bananas (about 4 bananas)

1 egg

4 Tbsp canola oil (or other oil of your choice)

1/3 cup brown sugar

½ cup unsweetened applesauce

1 tsp vanilla extract

½ cup chopped walnuts (optional)
Directions:
1. Preheat oven to 375 degrees. Line 12 muffin cups with paper liners or lightly coat with vegetable oil spray.
2. In a large bowl, whisk the flour with the baking powder, baking soda, salt, and cinnamon. In another large bowl, whisk the mashed bananas with the egg until smooth. Whisk in the oil, brown sugar, applesauce, and vanilla. Mix in walnuts, if using.
3. Add the banana mixture to the flour mixture and whisk just until blended. Do not overmix. Spoon into the prepared muffin cups, filling them almost full.
4. Bake until the muffins have risen and turned golden brown, 22 to 25 minutes. Remove to a rack. Serve warm or at room temperature.
Note: You can also make 24 minimuffins. Adjust baking time to 11 minutes.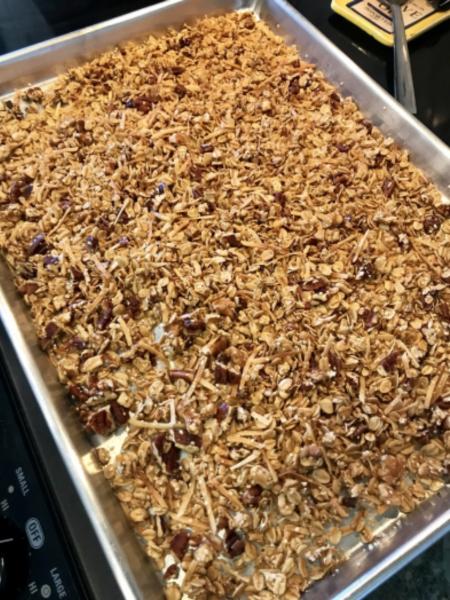 Ingredients:
1-1/2 cups old fashioned rolled oats

1/2 cup raw pecans

1/2 cup raw walnuts

1/2 cup unsweetened coconut flakes

3 Tbsp hemp seeds

1/4 cup maple syrup

1/4 cup olive oil

Large pinch of pink salt

Optional: 1 heaping tsp of arrowroot powder
Directions:
1. Heat oven to 300 degrees
2. Mix together all ingredients and spread into an even layer on a rimmed baking sheet
3. Bake for about 40-45 minutes, stirring every 10 minutes, until toasted and golden
4. Let cool completely. Store in a large glass jar
Adapted from Food52.com by Kristen M.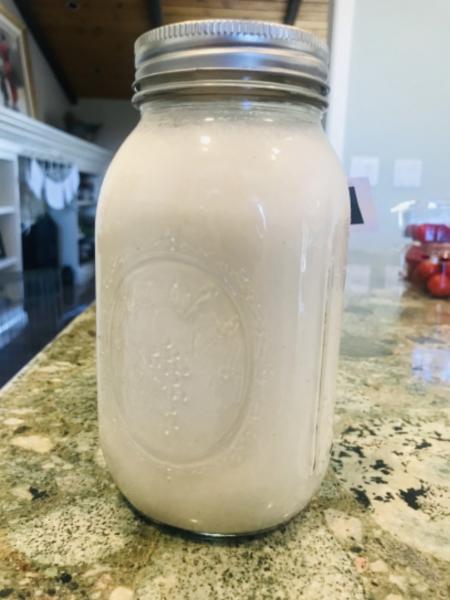 Ingredients:
3/4 cup raw cashews
1/4 cup unsweetened coconut flakes
1/2 tsp vanilla extract
1/2 tsp cardamom
Pinch of pink salt
3 cups filtered water
Directions:
1. Soak cashews and coconut flakes in water overnight.
2.  Rinse cashews and coconut flakes, then put into a high speed blender with 1 cup of water and blend on high for 1 minute.
3. Add vanilla extract, cardamom, salt, and 2 more cups water and continue blending on high until smooth. Tip: Add more or less water depending on desired consistency
4. Store in large glass jars for 3 days in the refrigerator.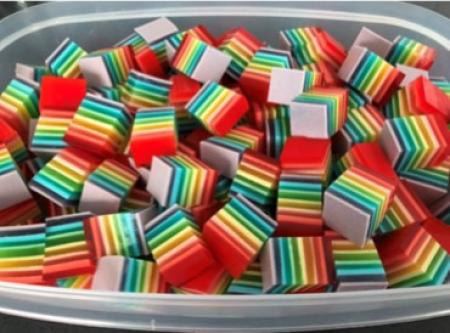 This is my popular go-to recipe for birthday parties, classroom parties, picnics, potlucks, BBQs, holidays, etc.  It's completely fun and customizable according to occasion, and mostimportantly... YUMMY!
Ingredients:
2 cups hot water
½ cup cold water
1 large box Jell-O (6 oz) or 2 small boxes
2 packages Knox unflavored gelatin
½ cup heavy whipping cream
Directions:
1. Add Knox unflavored gelatin to cold water and stir until completely dissolved.
2. Boil water. Add Jell-O to hot water and stir until dissolved.
3. Add cold Knox mix to Jell-O mix and stir well.
4. Add heavy whipping cream and stir
5. Pour into 8x8x2 pan
6. Cool in refrigerator
7. Cut and serve
**If you want to add layers/different colors/flavors, wait until each layer has set and is firm to the touch (approx. 30 mins - 1 hour) before pouring another layer on top**
- By Peggy S.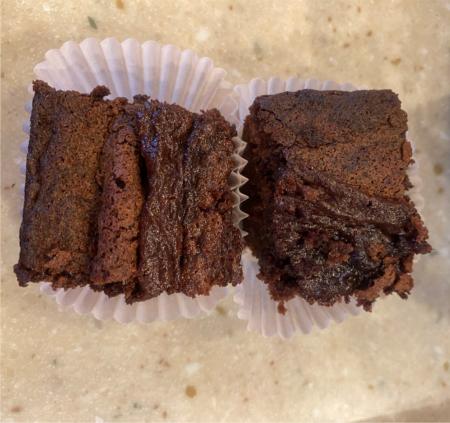 I grew up in Hawaii, where mochi, made from sweet rice flour, is very popular. You can usually find sweet rice flour and mochi food products in Japanese grocery stores. This recipe is the perfect brownie-substitute for anyone gluten-free. Enjoy!
This recipe is adapted from Hawaii's Best Mochi Recipes by Jean Watanabe Hee
Ingredients:
2 cups mochiko (10-oz)
2 cups sugar
1 Tbsp baking soda
1/2 cup butter or margarine
1 cup semi-sweet chocolate chips
2 cans evaporated milk (2 12-oz)
2 tsp vanilla
2 eggs, beaten
Directions:
1. Sift mochiko, sugar, and baking soda together in a large bowl.
2. Melt butter and chocolate chips together.
3. Combine melted ingredients with milk, vanilla and eggs. Mix well.
4. Stir mixture into dry ingredients. Mix thoroughly until batter is smooth.
5. Pour into greased 9 x 13 inch pan.
6. Bake at 350 degrees for 45-55 minutes.
7. Cool. Cut with a plastic knife.
- By Cheryl O.